Mini crane is the perfect fit at Dubai's Emirates Hills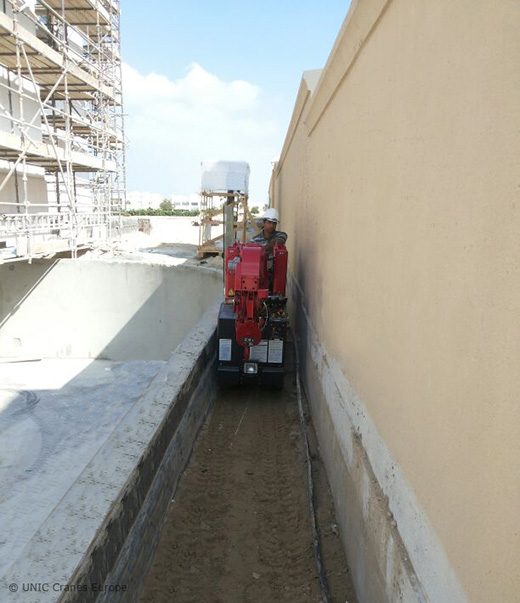 A UNIC mini spider crane hired from Orientals Specialist Lifting, our UNIC dealers in the United Arab Emirates, squeezed down a very tight gap to reach its lifting location on a luxury property development in Dubai.
A 600mm wide UNIC URW-295 mini crane has a 2.9 tonne capacity and was hired to replace glazing at the lavish homes at the Emirates Hills gated community which is known as the "Beverley Hills of Dubai".
As access to the villas was extremely restricted, a compact lifting machine like the slimline UNIC mini crane had to be used as it could fit down the narrow path which was just 0.65 metres wide at some points. The tracked spider crane was able to travel along the pathway with just centimeters to spare either side of it.
Visit our Dealers page for more information about our UNIC crane dealers around Europe and the UAE.